Our Board
A diverse group of New York City business and civic leaders who share a passion for bringing out the best in our city's young people and their public schools, NYC Outward Bound Schools' Board of Directors lend their expertise to the governance and oversight of our work.
Board Members

>
Chair
Gifford Miller
Signature Urban Properties
Vice Chair
Jane Greenman
National Executive Service Corps
President & CEO
Richard Stopol
Mark Abramowitz
Troutman Sanders LLP (retired)
Quemuel Arroyo
NYC Department of Transportation
Charles R. Bendit
Taconic Investment Partners
Allen Burton
O'Melveny & Myers LLP
Steven C. Bussey
Alvarez & Marsal
Christopher Croft
Houlihan Lokey
Carol DerSarkissian, MD
NYU Langone Medical Center
Liza Burnett Fefferman
MTV, VH1 and Logo Group
Allison R. Feldman
Dwight School
Mark Feldman
JP Morgan Chase & Co.
Patricia L. Francy
Old Westbury Funds of Bessemer Trust Co.
LaRue R. Gibson, Jr.
Hightower LRG Wealth Advisors
Alexander M. Goren
Goren Brothers
Jeffrey R. Gural
GFP Real Estate
Alphonse Lembo
Monadnock Construction
Jonathan D. Miller
Miller Ryan LLC
Lisa Moran
Employment Practices Group, LLC
Joel Perelmuth
Perelmuth & Associates
Konrad Schwarz
Capital One
Jennifer Stredler
Salesforce
Josh Struzziery
Goldman Sachs
William C. Thompson, Jr.
Siebert Cisneros Shank & Co, LLC
Amanda Vaughn
Bank of America
Geoffrey F. Worden
South Street Capital
Advisory Council

>
Dwayne M. Andrews
Patrick B. Jenkins & Associates
Norman Barham
Marsh & McLennan Companies (retired)
Lisa Berg
Lisa Berg Photography
Charlie Boutwell
Atlas Capital Group
Mark Newhouse
Advance Publications
Marcie Setlow
The Berkshire Edge
Jessica Spitzer
Gansevoort Hotel Group
Lynelle Thomas, MD
Rush University Medical Center
Chairs Emeriti

>
George L. Miles, Jr.
Chester Engineers
Robert S. Miller
Flatiron Books/Macmillan USA
Arthur O. Sulzberger, Jr.
New York Times Company
Carl Weisbrod
HR&A Advisors
Founding Chair
William E. Phillips
Ogilvy & Mather
Our Staff
Our staff members share a deep belief that every individual is capable of great achievement with the right mix of challenge and support. They are nonprofit and educational experts who are passionate about educational equity and the power of education to make the world a better place for all. Diversity and inclusion are core organizational values, and NYC Outward Bound Schools strives to be a great place to work; 93% of staff report being highly satisfied and excited about their work.
Administration, Finance & Technology

>
Advancement & External Relations

>
School & College Supports

>
Field Programs Department

>
Jonathan Altrogge
Course Director
Badari Ambatti
Sales Director, Adventure & Team Building
bambatti@nycoutwardbound.org
Mylo Choy-Sutton
Program Associate, Fields Programs
mcsutton@nycoutwardbound.org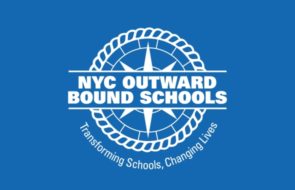 Lisa Coffey
Program Manager, Crew Expedition
lcoffey@nycoutwardbound.org
Shannon Gilmore
Course Director
sgilmore@nycoutwardbound.org
Jeff Grinnell
Program Manager, Climbing Programs
jgrinnell@nycoutwardbound.org
Douglas (Deke) Harris
Course Director
dharris@nycoutwardbound.org
Trevor Harris
Logistics & Facilities Director
tharris@nycoutwardbound.org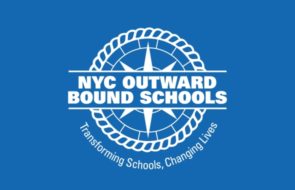 Heather Haynes
Staffing Manager
hhaynes@nycoutwardbound.org
Dan Hunter
Course Director and Health Director
dhunter@nycoutwardbound.org
Harry Jones
Logistics Coordinator
Allison Kreuzer
Curriculum & Training Manager
akreuzer@nycoutwardbound.org
Carmen Martinez
Admissions Manager and Head Medical Screener
cmartinez@nycoutwardbound.org
Lora Nelson
Director of Field Programs
lnelson@nycoutwardbound.org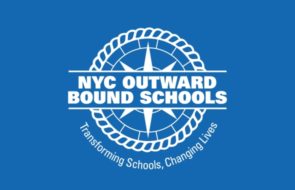 Aileen Soto
Course Director
asoto@nycoutwardbound.org
Joel Valdez
Medical Screener
jvaldez@nycoutwardbound.org