Adventure & Team Building v2
Some of the most important lessons are learned outside of the classroom.
Drawing upon Outward Bound's nearly 80 years of preeminence in experiential education, NYC Outward Bound Schools offers a range of Adventure & Team Building programs for students and educators. These programs build community, develop character, and promote leadership.
Stay Updated on COVID-19
NYC Outward Bound Schools is closely monitoring the COVID-19 outbreak. We are following recommendations from the New York City Department of Health, which at this time has issued no restrictions on school operations. 
All of our courses are running as scheduled, and, as is standard practice, these courses teach and promote hygiene practices that reduce the spread of communicable disease such as COVID-19.
We continue to prioritize the health and well-being of our students, staff and community, and will update and advise families, our school partners and other clients promptly, should anything change.
For more information on the COVID-19 outbreak and how it relates to our work, we recommend visiting Outward Bound USA's website, as well as the NYC DOH's website for the latest updates.
Why Work With Us?
100% of our 2019 clients said that they would hire us again.
100% of our current clients answered "definitely" to the statement "Our program met our specific goals and needs."
Our safety record is second to none.
All programs can be modified based on the client's desired outcomes.
Our skilled course directors have extensive training in youth development and facilitation, and are experienced in designing and delivering programs that cater to the needs of each client.
Programs are offered year-round.
We work with students in grades 6-12, as well as teachers, college students and youth workers.
Typical Participant Learning Targets:
I can be an effective team member by participating fully in the activities to the best of my ability.
I can share and practice the responsibilities of leadership and followership during group challenges.
I can communicate effectively by offering my own ideas and listening to the ideas of others.
I can build trust by relying on my group, or members of my group.
I can reflect on my experience and think critically about how it applies to my everyday life.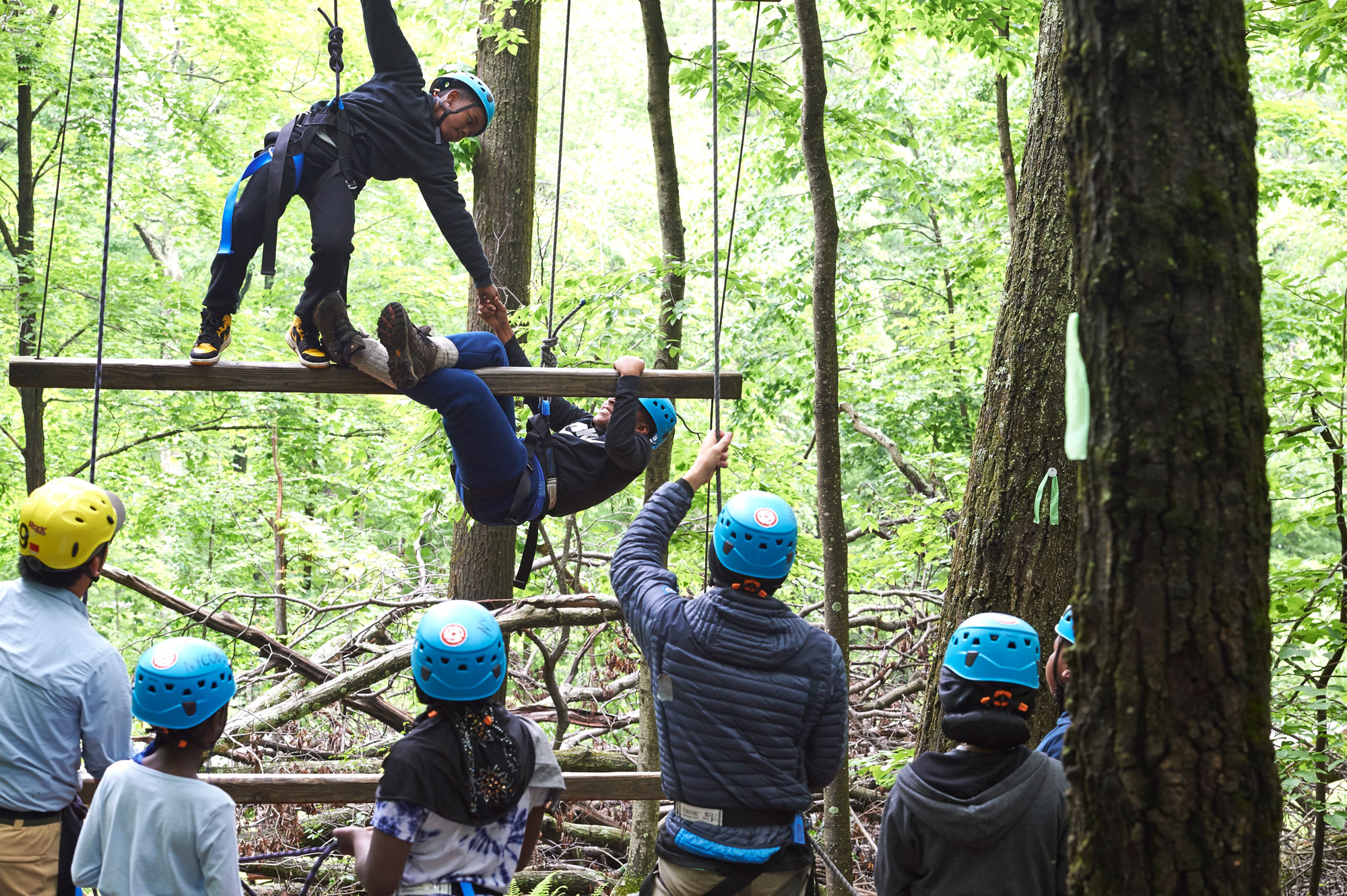 Test content
Take a look at our offerings