What is Crew?
Crews are teams of 10-16 students led by an adult Crew Advisor, often a teacher. Crews focus on building essential character and academic skills through a combination of team building, student-centered academic support, conflict resolution, and self-reflection.
Crews meet multiple times per week, and in many schools, a Crew will stay intact for several years. In addition to supporting character and academic development, Crew helps foster a sense of belonging — ensuring students are welcomed, valued and part of a culturally responsive community. Each student is well known by at least one adult in the school and well cared for by a group of peers.
During Crew, students and advisors discuss academic, social, and behavioral issues, organize work for student portfolios or culminating projects, and engage in activities aimed at strengthening academic performance and building character skills such as perseverance, initiative, compassion, and empathy.
What Happens in Crew?
Crew time consists of a series of lessons and activities complemented by rituals and routines that are drawn from NYC Outward Bound Schools' best practices. Ultimately, Crew creates more equitable spaces where each students' unique ideas and needs are heard and addressed.
Each Crew program is customized at the school level to meet the individual and varied goals of each school. NYC Outward Bound Schools' staff work with Crew Advisors to help them further customize the sequence and build the skills they need to effectively lead their Crews.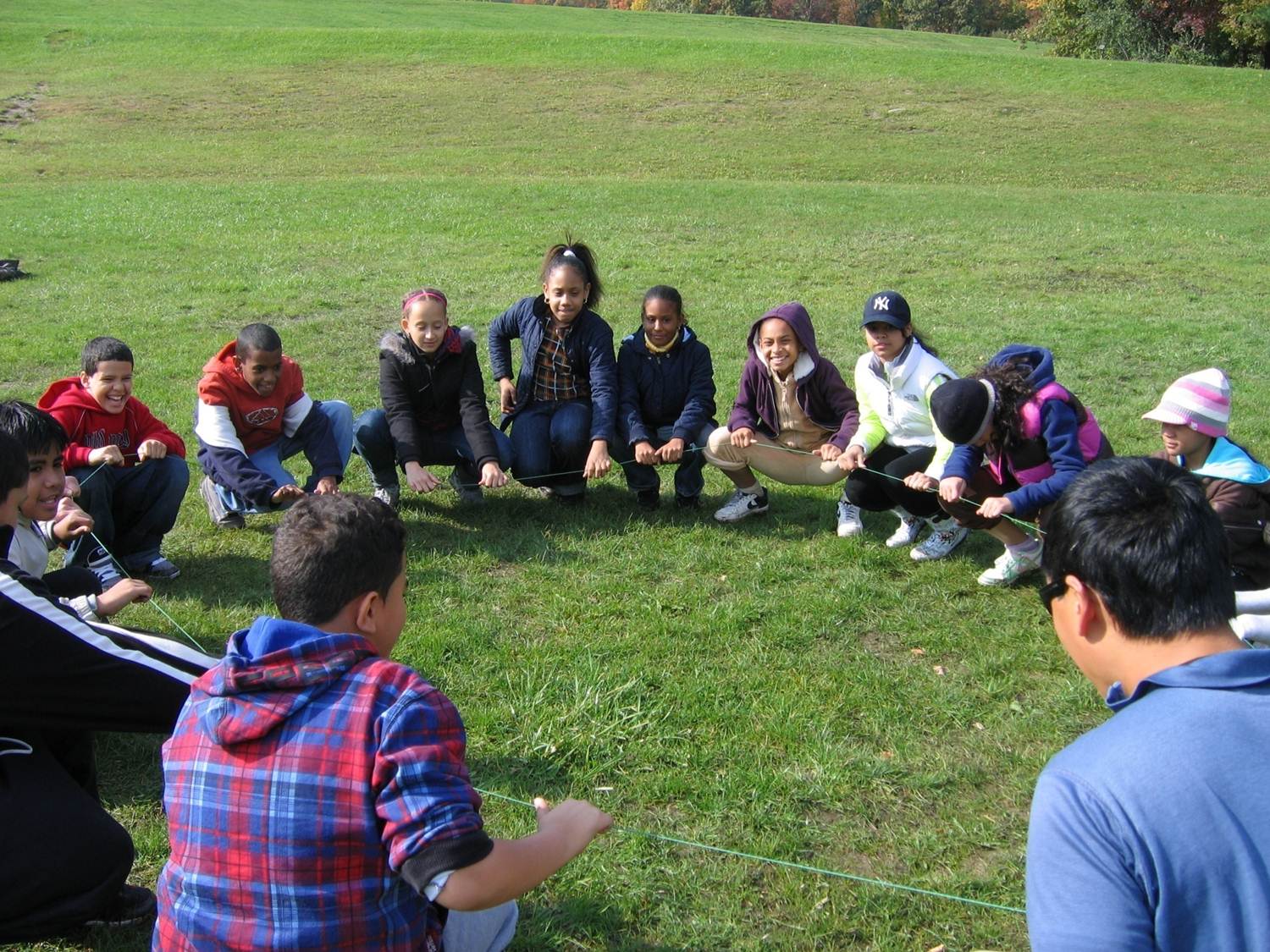 Join Our Crew Initiative
We are currently recruiting middle and high schools from around New York City to apply to our City-funded initiative to build stronger communities and improve school culture.
Every school should adopt the NYC Outward Bound Schools model of building critical relationships to make sure that kids know that they're never alone, and that we do everything we can to meet the needs of the whole child.
Sample Crew Learning Targets
I can work with my Crew members to develop our own norms, rituals, and culture.
I can reflect on the behavioral and academic progress I have made and articulate areas for growth.
I can describe what it means to practice empathy, integrity, respect, and compassion.
I can practice leadership to help create a thriving school community.
I can use conflict resolution tools to effectively communicate.
I can make ethical choices that positively contribute to my community.
I can apply what I learn in Crew to help me succeed in my classes and my life.
Offerings Include
A sequence of professional learning experiences to introduce the concept and purpose of Crew to all staff
"Core Supports" which include leadership meetings, observations, coaching sessions, modeling sessions, professional development workshops, and a full day of team building run by our staff
Modeled targeted character skills workshops on topics including leadership, communication, goal-setting, etc.
A full-day "Crew Olympics" and 4-hour rock climbing experience at our wall in LIC for winning Crews
A half-day planning session for an end-of-year Crew celebration
Meet Jason Wagner, a Principal at Pelham Lab High School in the Bronx, and hear how Select Strategies have transformed his school.
Student-engaged assessment is a strategy that helps students understand and take ownership of their own growth as learners. Learn more.
Project-Based Learning is a teaching method in which students gain knowledge and skills by working for an extended period of time to investigate and respond to an authentic, engaging, and complex question, problem, or challenge. Learn more.