We are Crew: New Leaders Fundraiser
Classes are cancelled, but Compassion isn't. 
With NYC public schools now closed through the end of the school year, NYC Outward Bound Schools is working overtime to keep our thousands of students and teachers connected, learning, and on track. But we cannot do it alone.
The New Leaders, our junior board and the backbone of our volunteer network, have made it their mission to raise critical funds that will support some of the city's most vulnerable students during this crisis. Support their efforts by making a donation today.
Inspired by the words of Outward Bound founder Kurt Hahn, we believe that "above all, compassion" is what's needed right now in these unprecedented times. Compassion isn't canceled.
Donations are being matched!
If you're a first-time donor or give a little more than last year, the Arthur Blank Foundation will match your donation. Give today and double your impact. 
Here's what we're doing to help.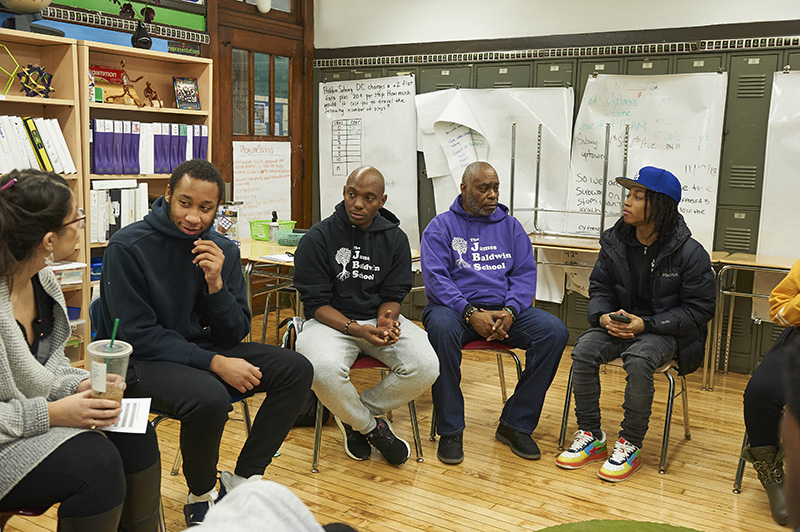 Combatting Social Isolation with Crew
To ensure peer support and teacher advising structures are uninterrupted.
Keeping Seniors on Track for College
By giving college counselors timely resources and coaching.
Offering a Lifeline for Alumni
1:1 support as many must leave college campuses and transition to online learning.
Coaching Teachers & School Leaders
So online lessons are still deeply engaging, rigorous, and meaningful.
$11,058 raised so far

100%

100%
Help the New Leaders raise $10,000 in just 10 days!
students who need your help.
Teacher Tributes
Include a tribute of your own when you donate!
Jaclyn
To my sister Jaclyn who dedicates her life to teaching. – Danielle
Mr. Fantry
One of my favorite high school teachers was my English teacher, Mr. Fantry. He had an innovative style of teaching which effectively got through to his students. He was more than just a teacher. He was also a confidant. I'm very appreciative. – Nikita
Verona
The first & most important teacher in my life was my loving Mom, Verona. She taught us sound family values, including kindness, compassion, & giving back to the community. Sadly Mom died from COVID-19, but this donation is in her memory. -Consuelo
Mrs. Rigolo
Shoutout to Mrs. Rigolo, who was my two-time English teacher and SAT tutor. She helped me navigate through two of the toughest years I had in school and, 10+ years later, remains a friend and role model to me and my family.
Joe & Jilana
Very special shoutout to both my parents, Joe and Jilana, who have combined for over 75 years of teaching in the Florida public school system. My dad is a retired PE teacher and my mom is an SLP. They instilled in me the importance of education early on and I couldn't be more grateful to have them both as role models. – James
And here's how you can help.
If you would like to donate via check, stock, wire transfer or Donor Advised Fund, please use the form below and select the "Check or Pledge" button at the bottom. You will receive an email with further instructions. If you have any issues, please reach out to Beth at [email protected] or (929) 233-7831.
Thank you to our generous donors!
Edward Ackerman
James Alfonso
Jilana Alfonso
Charlie Boutwell
Mary Lou Boutwell
Robert Boutwell
Ashley Chauvin
Barbara Emanuele
Alex Ferris
William Firestone
Catherine Forbes
Christopher Forbes
Malcolm Forbes
Kimberly Grant
Danielle Greenman
Dan Gutierrez
Clayton Hemmert
Geri Hemmert
Keith Hemmert
Consuelo Hill
Jacob Hirsch
Robert & Roberta Hirsch
Jennifer Hopp
Kristina Jones
Reid & Isabel Kosiek
Seth Kramer
Bronson Kussin
Michael Lawler
Rachel Marzitelli
Dustin Mommen
Joshua Nemser
Ashley Petrylak
Frank Punal
Barclay Richey
Rachel Sackheim
Joseph Salomone
Samantha Schlade
Laura & Armando Senra
Bernadette Strode
Didi Strode
Taylor Strode
Ian Tallett
Sina Toussi
Tamara Tucker
Anwar Wahab
Ben Zimmerman
Ellen Zimmerman
Gregory Zimmerman
Robert Zimmerman