Full-Day Community-Building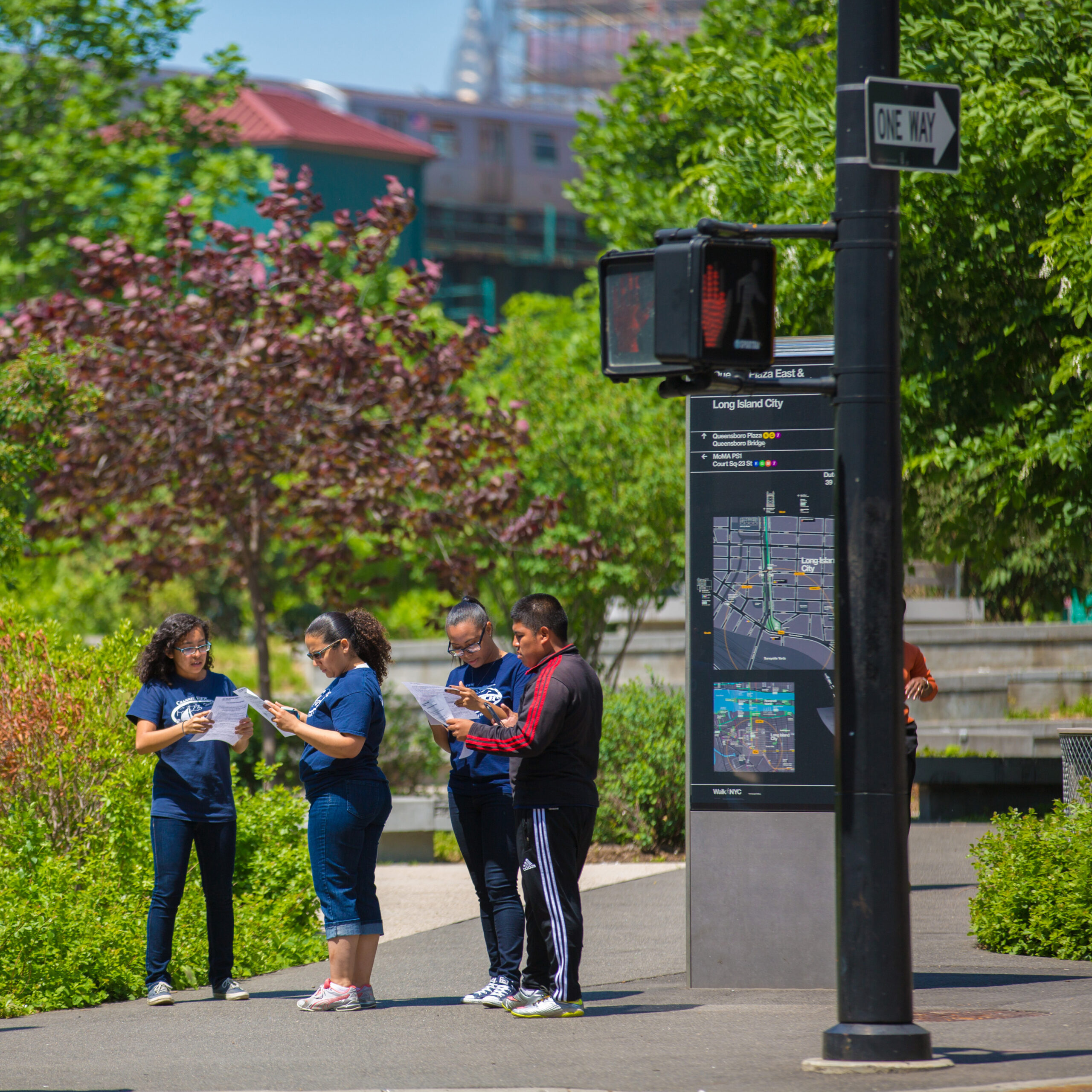 Community Connect
This 5-hour program is available to middle school students, high school students, and adults (staff). These programs take place at large parks around the city (e.g. Central Park, Prospect Park, Flushing Meadow Park, Corona Park).
The full-day program is centered around a participant-directed learning exploration that allows students and staff to build a sense of belonging within their school community, collaborate with one another, take initiative, and exercise ownership over their learning, all while igniting joy for adventure and discovery. Using the city as a classroom — by taking opportunities to have meaningful and genuine social interactions, learning about the landscape's history, and understanding one's connection to the broader community — is a key part of what makes the NYC Outward Bound experience so unique and hands-on.
Pricing: $1,600 per Crew
15 students per Crew
5 Crews max per day (75 students max)
Browse our other programs:
Half-Day Community-Building: Crew Connect
This 2.5-hour program helps foster relationships among participants and create a stronger sense of belonging within and connection to their team or Crew.
Crew Climbing
This 2.5-hour program helps participants step out of their comfort zones and develop focus, commitment, tenacity and trust as they scale the tallest outdoor rock climbing wall in New York City!
For more information or to book a program, contact:
Badari Ambatti, Director of Client Relations
[email protected]
Office: (718) 706-9900 x125